Paul Rose, BBC presenter and expedition leader is a highly supportive Ashden Award 'Advocate' who helps raise awareness of the work of our winners. Paul has just returned from a trip to Bangladesh visiting sustainable development projects and witnessing at first hand the country's vulnerability at the front line of climate change.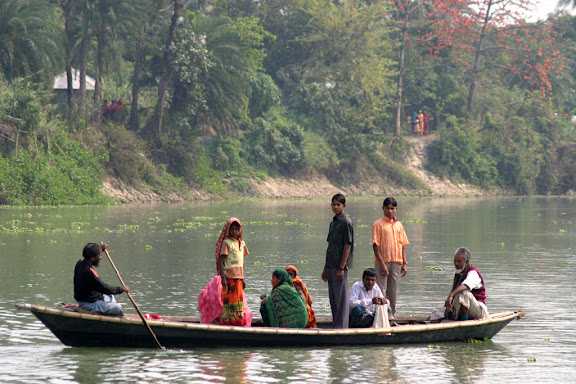 One of the highlights of the visit was spending a few days with Rezwan who runs an amazing project bringing solar energy to remote waterside communities with a fleet of boats. Shidhulai Swanirvar Sangstha was an Ashden Award winner in 2007, working in Chalanbeel, a region flooded in the monsoon season (when Paul was there!). The boats' roofs are covered in solar panels that charge batteries for the solar systems they carry to local communities. They provide education for the local young people, particularly girls, training on agriculture, health advice, mobile phones and internet access.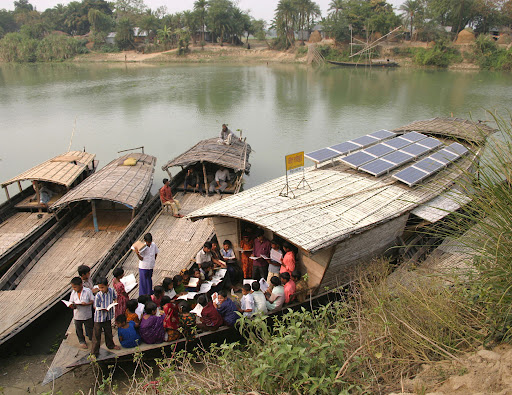 In the evening, films are projected onto a sail to educate villagers. Some boats also act as mobile health clinics where women queue up to access services they cannot get elsewhere. As Rezwan explained to Paul, Bangladeshis will probably have to live on the water if climate change continues at the present rate as the whole country could be flooded. It's essential that this approach to reducing the social and environmental vulnerability of communities is expanded.

Paul filed stories every day for the BBC news website which provide a fascinating and colourful insight into the communities he visited.

BBC online stories
Paul's blog